Research
Most of the practices which merged to form Banbury Cross Health Centre have been involved in supporting primary care research for several years.
At BCHC, we believe it is important to participate in research projects so that we can help to develop new and more effective ways of diagnosing and treating diseases.  We are pleased to give our patients the opportunity to take part in these studies, many of which involve tests and treatments which we would not otherwise be able to offer.  Therefore the practice is actively involved in numerous national studies which are organised by study teams at universities, charities and other research institutions.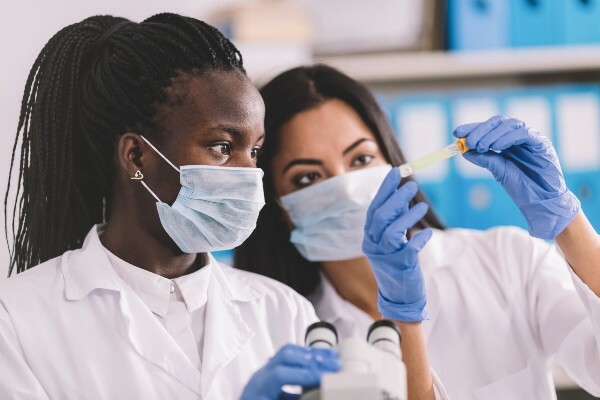 Taking part in research
If you meet the entry criteria for a particular research study that we are running at this practice, your doctor or nurse may discuss this with you. Alternatively, we may send you information through the post if we think you might be suitable for a new study.
If you are interested in finding out more about that study, we will ask for your permission to pass your name and contact details on to the relevant study team.  For some studies, you might be asked to return a reply slip direct to the study team.  The research team will then make contact with you directly to tell you more about the study and what it involves.
We may send you information through the post or by text messages if we think you might be suitable for a new study.
Things you may want to know
Participation in research is entirely voluntary and you have the right to say 'No'.  Nobody will put pressure on you to take part in research if you do not wish to.  You do not have to give us a reason if you decide not to take part.
Your care and your relationship with your doctor or nurse will not be affected in any way if you decide not to take part in a research study.
You will always receive clear information about what taking part in a research study would involve.  The practice will usually provide you with a patient information sheet; then, if you agree to take part, the study team will explain the study to you in more detail and you will have the opportunity to ask questions about it.
Nobody from outside this practice will be given your contact details or have access to your medical records without your prior consent.  If you do agree to take part in a study, you will be asked to sign a consent form – this will clearly state which parts of your notes (if any) may be looked at for the purposes of the research.
You will not be asked to take part in a large number of studies.  Most researchers are very specific about the criteria that people need to meet in order to enter their study.  Usually this means that only a relatively small number of patients at the practice will be suitable for any one study.
What if I don't want to get involved in research?
We recognise that some people may not want to receive information about research studies by post. If you do not want to be contacted about research studies that we may run at the practice in the future, please let us know. If you change your mind at a later date, you can still opt back in at any time.
Anonymous data sharing for research
This practice is also participating in two national database projects which collect anonymised electronic medical records collected from GP surgeries throughout the UK.  Through the electronic clinical system we use to record medical notes, a completely anonymous (i.e. no identifiable patient details are shared at all) extract is taken which is used for medical research.  This clinical data is then catalogued and provides continuous monitoring of infection and disease around the UK. 
You do not have to participate in this research and we will happily block your record from being included; please speak to the reception team if you would like to be excluded or you can contact the practice.